WE'RE HERE TO HELP
You're not alone in the fight for the possibility of zero seizures. We're committed to getting you the resources you may need, from financial assistance to finding a doctor.
¿Buscas recursos en español?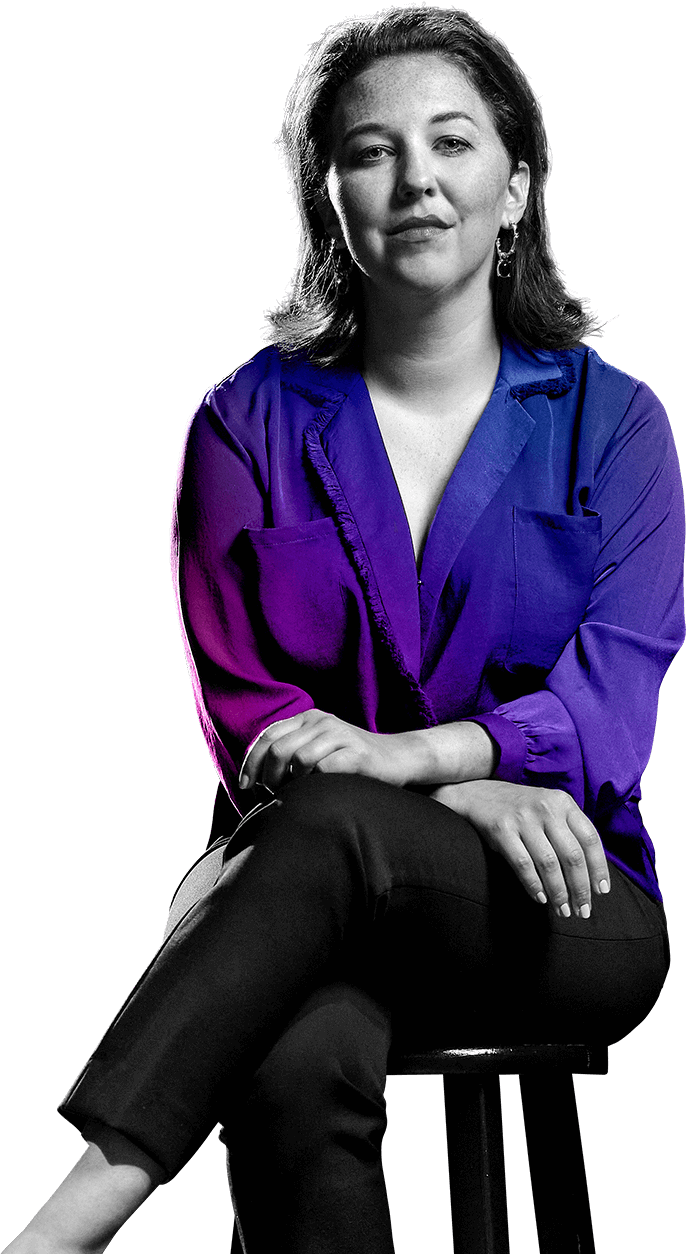 GET HELP PAYING FOR XCOPRI
The XCOPRI® (cenobamate tablets) CV Trial Offer was designed to allow people getting started on XCOPRI to see if it's right for them. If eligible, you can receive your first prescription of XCOPRI (12.5/25 mg) at $0.*
DOWNLOAD THE TRIAL OFFER
Click the "Get the offer" button to download the Trial Offer.
SAVE OR PRINT
Once you've downloaded the Trial Offer print it from home OR save onto your phone.
PAY $0 AT THE PHARMACY
Take your Trial Offer and your FIRST prescription of XCOPRI (12.5/25 mg) to your pharmacy.
*Terms and Conditions apply.
If additional financial support is needed, contact your doctor or call our patient support program at 1-866-756-2844.
*Eligibility requirements apply.
RESTRICTIONS
You have been prescribed XCOPRI by your doctor and are eligible to receive your first prescription, a 28-day supply, at no cost. Your insurance will not be billed. You are eligible for this trial offer regardless of your insurance coverage. Offer valid in the United States and Puerto Rico only. Trial offer program not offered in the state of Vermont. Offer not valid for prescriptions submitted directly or indirectly to any third-party payer including Medicare or Medicaid for coverage or reimbursement. This offer cannot be combined with any other rebate, coupon, free trial, or similar offer for the specified prescription. Void where prohibited by law. This trial offer cannot be sold, traded or bartered, or offered. It is illegal to (or offer to) sell, purchase, or trade this trial offer. This free trial is not health insurance. The trial offer is not intended to address delays or gaps in health insurance coverage for the specified prescription. Trial offer expires 12/31/2023.
TERMS & CONDITIONS
You must have a valid prescription. Must be 18 years or older. Void where prohibited by law. No purchase necessary. Program managed by "ConnectiveRx" on behalf of SK life science. SK life science reserves the right to rescind, revoke, or amend this program at any time for any reason, without notice. Product dispensed only pursuant to program rules and federal and state laws. This trial offer is for one-time use only with no refills. A separate prescription is required to continue on product or for future use. There is no obligation to continue using the product after trial offer is redeemed. Do not stop taking XCOPRI without first talking to your doctor. For manual patient reimbursement, please submit the claim to ConnectiveRx by calling 1-855-226-3931.
XCOPRI Patient Brochure
This brochure helps you understand what to expect from treatment, including how to take XCOPRI, potential side effects, and an easy‑to‑understand overview of data from the clinical trials.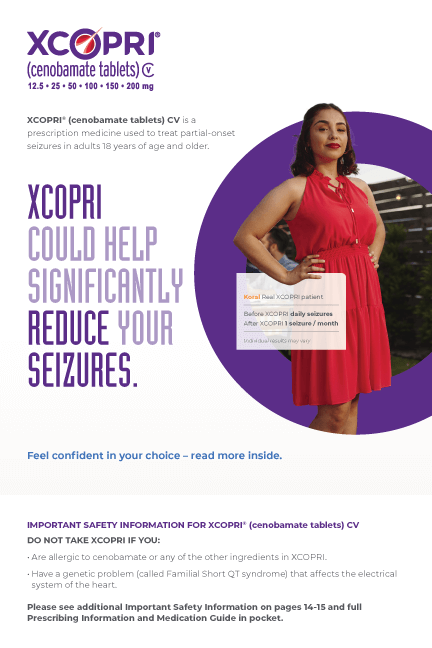 XCOPRI Caregiver Brochure
As a caregiver, you play an important role in the fight against partial-onset seizures. This brochure helps caregivers understand how to take care of themselves while also taking care of their loved one.
S.T.E.P.S. Discussion Guide
The S.T.E.P.S Discussion Guide is designed to help you share important information about your Seizure control, Treatments, the Emotional impact seizures have on you, your Personal goals, and ways to ensure your Safety. With this information, together you and your doctor can create a treatment plan that works for you.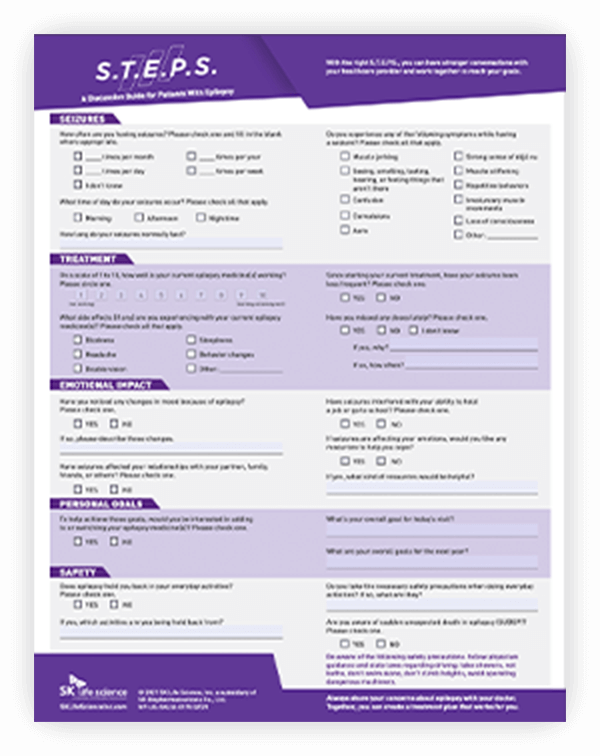 XCOPRI Treatment Flashcard
This flashcard gives you important information about getting started on XCOPRI, following your doctor's prescribing directions, and how to use treatment packs to help you get to the right dosage of XCOPRI.
Your doctor: Your partner in the fight
Looking for a doctor who shares the same treatment goals as you do? Do you want someone who will continue to put up a fight against seizures? If so, you may want to consider seeing a doctor who specializes in conditions of the brain or epilepsy such as a neurologist or epileptologist.
The American Epilepsy Society can help connect you with a specialist in your area. Click on the link below to search by state and ZIP code.
*Linking to this resource does not imply referral, recommendation, or endorsement by SK life science as to the qualifications of any person listed in the database, or the quality of the medical care they provide.
ASSISTANCE FOR ONGOING XCOPRI TREATMENT
SK life science navigator is all about helping people who are prescribed XCOPRI get started and continue on therapy as appropriate.*
Once you receive your prescription of XCOPRI, SK life science navigator helps by:
*Eligibility requirements will apply. Please visit www.SKLSNavigator.com for more information.
†Standard text messaging rates may apply.
This is not a complete list of available support groups. SK Life Science, Inc. does not recommend or endorse any specific support group.